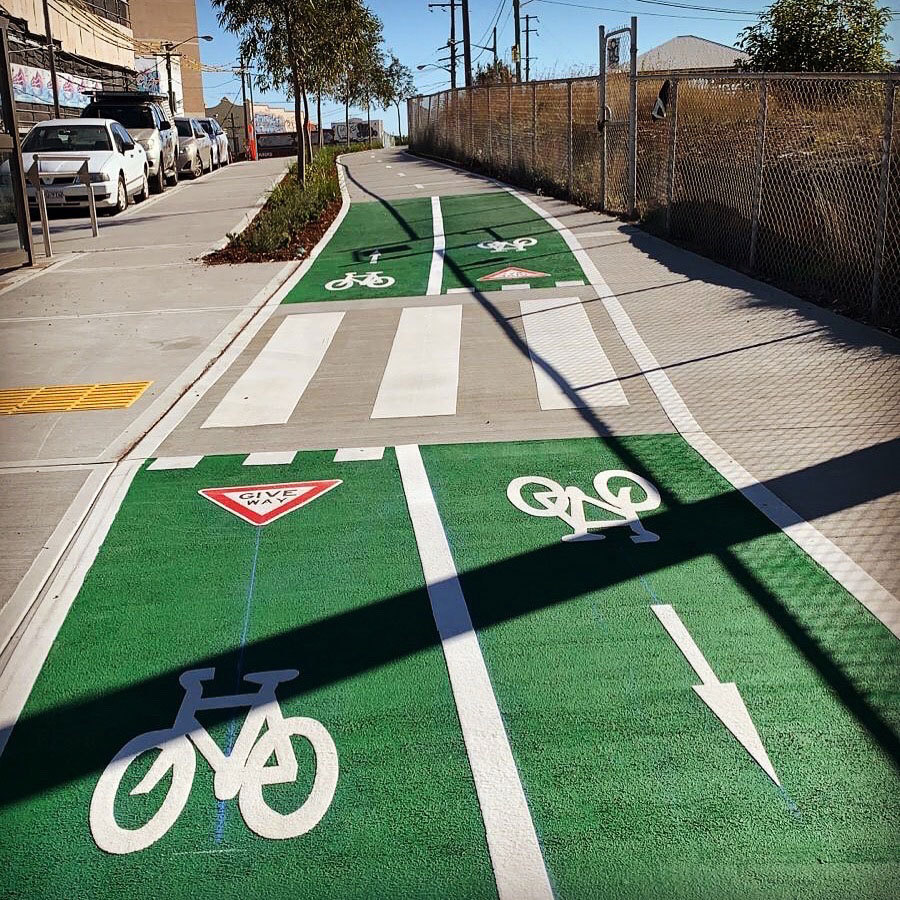 Colourcoat specialises in a wide range of pavement marking solutions, including thermoplastic pavement marking. We provide fast, seamless, and long-lasting services that make your pavements, pavement-based cycle paths, and shared spaces a safer place to be.
Thermoplastic is considered to be one of the most effective materials by leading road and pavement marking companies. It is cost-effective, highly visible, and highly durable, meaning the pavement marking we apply will last for years to come. With fast-acting thermoplastic, our team can complete pavement marking and bike path marking with minimal closures and as little inconvenience as possible.
The pavement markings we can apply for you include symbols, lettering, and numbers, as well as longitudinal lines and transverse lines.
Specialists in R141 Pavement Marking
You can rely on the team at Colourcoat for compliant, road-safe pavement marking solutions. We are proud to be accredited by the Painting Contractors Certification Program (PCCP) and we meet all relevant requirements in New South Wales.
We meet the NSW R141 specifications, meaning we are capable and qualified to carry out R141 pavement marking on pavements, cycling paths, and similar surfaces.
Colourcoat is a subsidiary of J&M Road Marking Specialists and is backed by more than 20 years of industry experience working with local councils, private and public companies, and the Roads and Maritime Services.
For more information about Colourcoat's R141 pavement marking services, get in touch today. Make an enquiry online to discuss any of our services or give us a call on 1300 260 000.