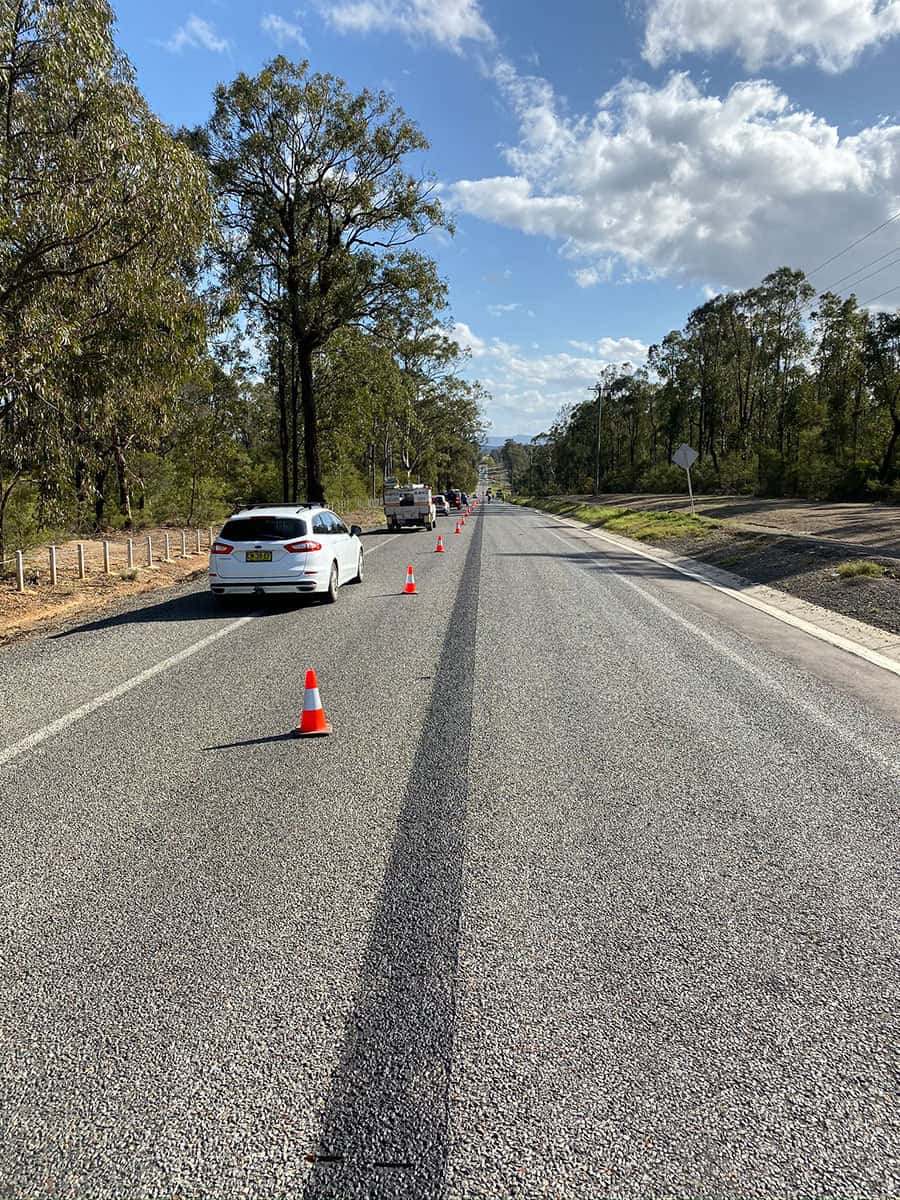 High Friction Surface Treatment
The team at Colourcoat specialises in the application of high friction surfaces in order to create a safer environment for all road users. The high friction surfaces provided by our team will enhance roads in all conditions, resulting in significantly improved surfaces that have the potential to save lives.
High friction surfaces are created by bonding a high friction aggregate treatment with the existing road. This offers a range of benefits, including:
Reducing the distance and amount of time required to brake to a stop
Greater traction for road users in both wet and dry conditions
Increased safety on difficult sections and roads and intersections, e.g. sharp turns
The application of coloured surfaces to differentiate bus lanes, cycleways, shared pedestrian areas, etc.
As specialist high friction surface treatment contractors, Colourcoat can assist you in adding these safety features in a range of settings. Contact us today for more information.
Our High Friction Surface Treatment Contractors
The effectiveness of high friction treatment depends both on the application of the treatment and the preparation of the existing surfaces. As high friction surface treatment contractors, Colourcoat can ensure that your surfaces meet all industry specifications and road safety standards, providing a durable and effective surface.
We pride ourselves on safety, quality, and a process that is as seamless as possible for minimal traffic disruption and road closures.
To discuss our high friction surface treatment solutions, get in touch with Colourcoat today. Contact us online today for a fast answer to all your questions, or give us a call now on 1300 260 000.