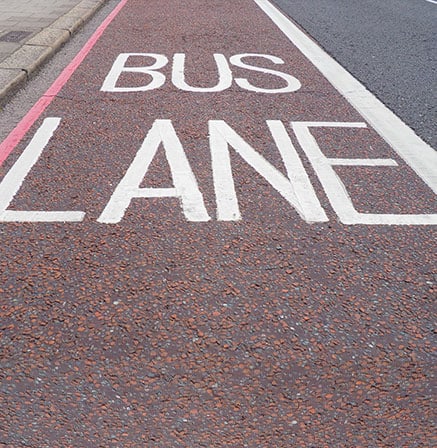 Bus Lane Marking
Colourcoat can provide durable and highly-visible bus lane marking, complying with all New South Wales R110 regulations regarding coloured surface coatings for bus lanes and cycleways. We supply quality brands such as Geveko and our road coatings are available in instantly recognisable road safety colours including Venetian red.
Our bus lane marking can be completed using environmentally friendly waterborne paint, resulting in fast-drying flexibility on both concrete and bitumen surfaces.
Colourcoat supplies and installs superior bus lane paint for your bus lane marking requirements. We are PCCP and BROWZ accredited, and our high-quality application method can deliver 100 square metres per hour. The efficiency of application and quick dry times eliminates long waits, disruption to traffic, and extended road closures.
With our bus lane marking and high-friction road surfaces, bus lanes will remain safer for longer. To speak to a member of the Colourcoat team about bus lane marking, call us today on 1300 260 000.